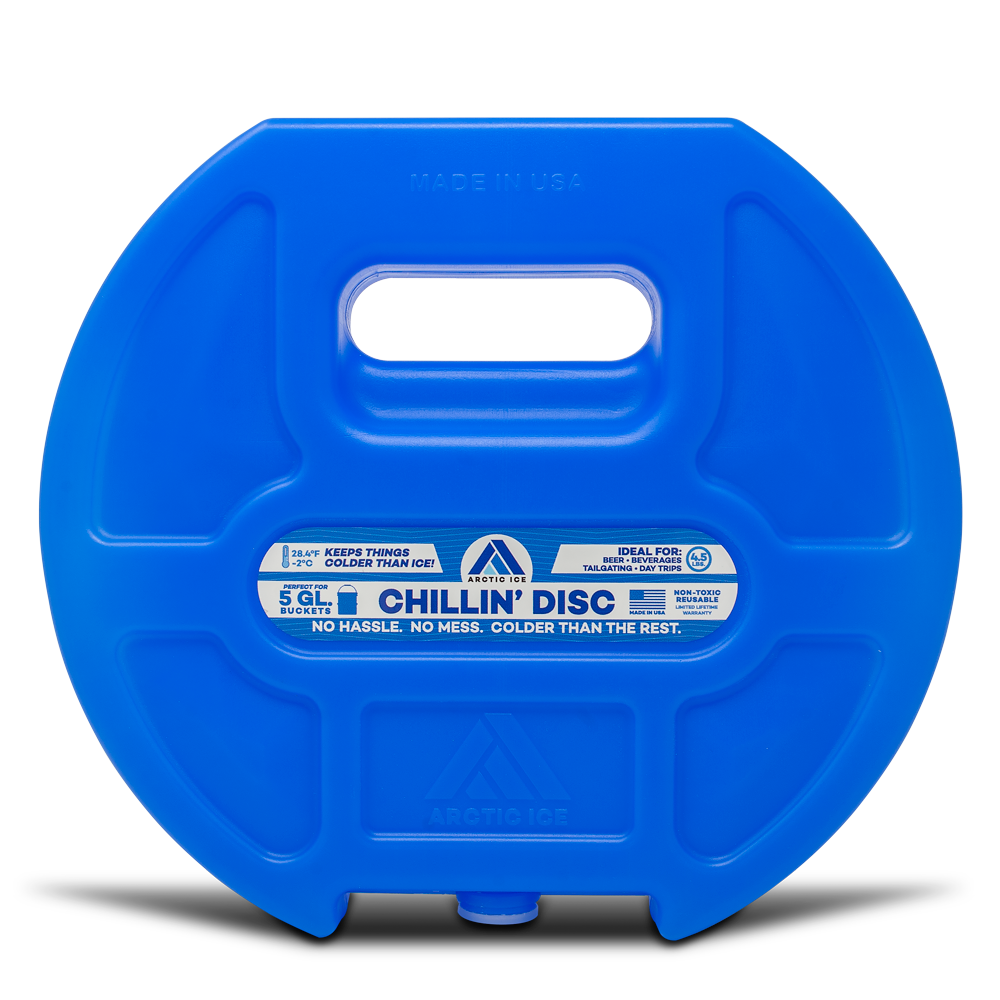 The Chillin' Disc is designed to turn any bucket into a cooler for several hours of ice cold beverages and food.  The Chillin' Disc will also work great as a "colder than ice" substitute in any other cooler as well. 
Store your Chillin' Brew™ packs in the freezer so they're always ready to go - no more trips to the store for ice! Chillin Brew™ freezes easily overnight and is dishwasher safe.
Place one Chillin' Disc in the bottom of any 5 gallon bucket, fill with pre-chilled contents, and top off with another Chillin' Disc as a simple solution for keeping food and drinks cold all afternoon.