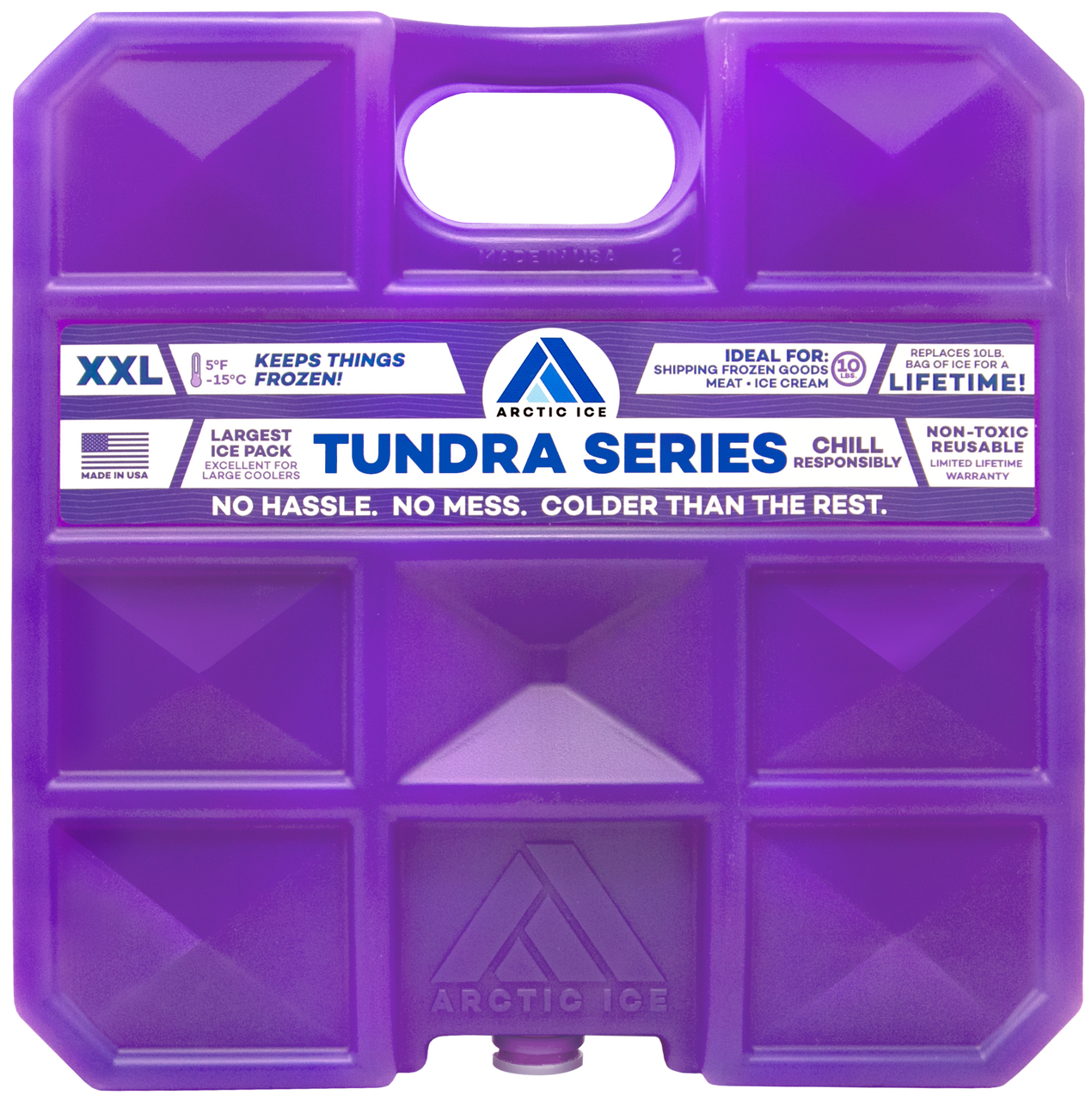 Tundra Series® ice packs are designed to maintain a "freezer-like" temperature in coolers. Tundra Series™ has the ability to keep frozen items frozen for extended periods of time.  These innovative panels are filled with a unique, high-performance phase change material that cools at 5°F (-15°C). This unique material absorbs heat instead of the frozen items in a cooler with higher melting points and therefore keeps the frozen items frozen. Simply cool Tundra Series® packs at a temperature below -5°F or colder (turn freezer temperature down to lowest temperature if needed) for 24-36 hours or until solid.  Working times will vary depending on cooler type and outside temperatures. Store Tundra Series® in the freezer for instant access when needed.
• RUGGED UV STABILIZED COLOR CONTAINER
• 5 DEGREE COOLING POINT
• NON TOXIC
• REUSABLE
• MAXIMUM SURFACE AREA FOR FASTER COOLING
• LEAK PROOF ULTRA SONIC SPIN WELDED CAP
• LIMITED LIFETIME WARRANTY
• MADE IN THE USA!